No-Cost Products
National Income Life offers a variety of no-cost products to help provide valuable protection for you and your family when you need us most.
---
No-Cost Child Safe Kit®
Every parent has had the frightening experience of looking away from their child for mere seconds, only to find them gone when they look back. Fortunately, they are usually quickly found close by. But what if they're not? NILICO's Child Safe® Kit makes pertinent information about your child available in one place, at a moment's notice, when seconds count the most.
Endorsed by the International Union of Police Associations, the American Federation of School Administrators and the American Federation of Teachers
National Income Life is providing these kits AT NO COST to parents/guardians, the school, or child care center.
Request a kit »
---
Safe Surfin' Guide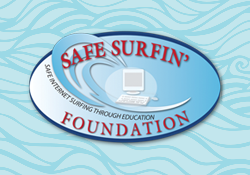 To help keep kids safe online, National Income Life offers a No-Cost Parents' Guide to Internet Safety, a comprehensive booklet of information.
The Safe Surfin' Guide, developed in cooperation with the Safe Surfin' Foundation, is your resource to help identify unsafe online activities, to eliminate any cyberbullying, and to record online information (such as passwords to Social Media accounts).
As a parent, it's your job to promote online safety tips for your children and ensure they don't become a victim of wrong doing.
Request a Safe Surfin' Guide »
---